The louvre window a quintessential part of beach house design. I for one, absolutely love them. Louvres can create a wall of windows, that allows for breeze control.
They can be used very successfully as a panel along side a conventional window or door, to frame it.
Of course they always look better with a view like that behind them.
They can add texture to a room and they just shout out 'coastal abode'.
They are fabulous in bathrooms or small rooms, to increase access to light.
They are just so functional in every way.
They are fabulous for temperature control when located on high.
They can fill a gap
Or they can provide a security window next to the front door, as they do in my house. I sit at my island bench and can see the world go by, looking out this window. Joggers, bike riders, skate boarders, dog walkers and beach combers alike. I give them all a little wave as they pass by. Some of them even wave back. I am lovin' this casual coastal living.
These little babies add to the beach cottage charm of my home.
What kind of window are you looking out of at the moment?
Catch ya tomorrow gorgeous people
Lot O Love
Carolyn
All the shots in this post except for the last one, which is mine were, sourced at
Today I'm linking up with
and
and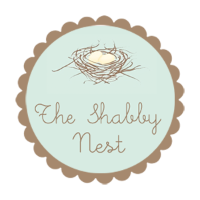 So come on and join the party