Here's a five minutes flat, styling project I did in white, on my mantel piece recently. It's been so hot here lately, I needed a cool look for the living room.
I think it combines my three great interiors loves, vintage, coastal and French.
To live on the coast in France, would be the ultimate dream come true for me. Mr Beach House and the Beach House Brats could sail all day and I would make house and wander around just letting the whole experience soak in, as I absolutely lived the dream. Sounds like a plan to me.
In my little French village, I would hang out at the local bar and practice my French on the locals. Perhaps we would discuss the catch of the day and how I should prepare it, for that night's dinner. I love that the French respect women of a certain age. Men still look at me in that certain way in France. They don't look at me that way in Australia anymore. But I digress.
At this stage of the day, my beverage of choice would be cafe au lait, with perhaps a croissant on the side. Fresh and fabulous.
After my coffee and a mid morning wander down to the village market, that is there on this same day each week, I would take in a five course lunch at the little bistro on the corner. Madame would greet me at the door, whilst Monsieur prepared the food, as only the french know how.
The inhabitants of that most civilised nation, we know and love as France, have the midday meal completely sorted. It would not matter if I was alone. I have seen it before. A restaurant full of sole diners partaking in a fabulous hearty meal at lunchtime, in complete culinary bliss. I am in awe of the way the French see beauty and seek pleasure in everything.
After a beautiful five course meal, that went on long into the afternoon, I would wander down to the beach, to collect the family after their day on the high seas. We would stroll back to our little cottage, in the warmth of the late afternoon sun, discussing our respective days. All interrupting each other, in an attempt to be noticed and heard. The children, who now would have attended the local school for some time, occasionally breaking out into French with ease.
Perhaps a quick stop at the bar for a pre dinner aperitif.
At home, while the sailors cleaned up for dinner, I would lovingly prepare the fish I had bought earlier at the market, on the advice of the locals. Mr Beach House and I would share a bottle of rose on the terrace. The kids would run around the garden laughing and giggling. Then dinner would be served and happily eaten by us all. We would break into more conversation about the discoveries of our perfect day. Eventually we would retire to bed, very happy and content.
It pays to dream. Many of my best life experiences and achievements have started as a dream. That's because once I have a dream, I try to make it a reality. Sometimes it just takes time.
Well dream lovers. I trust I am not dreaming alone.
Lots O' Love
C
That lovely set of shots on the mantle, is attributable to a fabulous coastal photographer known as Garth Kellett at
Today I am linked at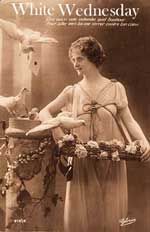 and
and
and
and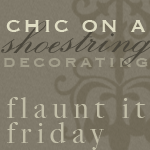 and
So come on over and join the party